Sciatica Treatment in Omaha
Our chiropractor, Dr. Russell W. Corey, D.C. offers sciatica treatment in Omaha, which is a condition that causes lower back pain as well as leg pain.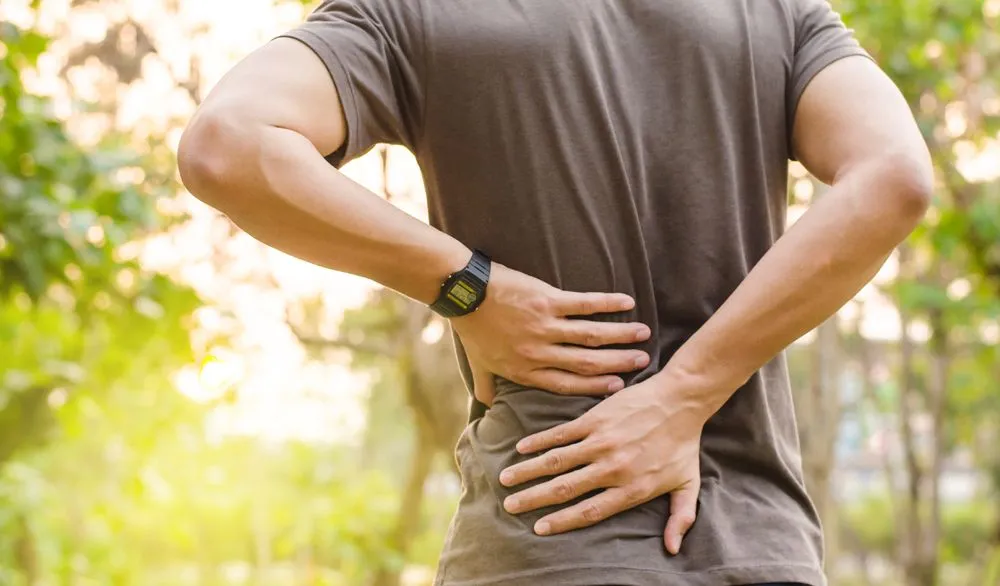 Understanding Sciatica and How It Causes Back Pain
The term sciatica refers to a condition that affects the sciatic nerve, which starts in the lower back, extends down through the buttocks where it branches and continues into the legs. Since the sciatic nerve is one of the longest nerves in the human body, a compression, inflammation or irritation anywhere along the nerve can result in pain and loss of range of motion in the back as well as muscle weakness and tingling or numbness in the legs. Individuals with sciatica often have trouble performing their daily tasks and standing or walking for long periods of time.
Common Symptoms of Sciatica
Lower Back Pain
Numbness, Tingling or Weakness in the Legs
Pain in the Hips
Pain on One Side of the Buttock
Pain That Radiates Into the Legs
Worsening Back Pain After Sitting
Causes of Sciatic Nerve Pain
Sciatic nerve pain can be caused by a variety of conditions. In general, any condition or injury that causes a compression of the sciatic nerve can result in symptoms.
Degenerative Disc Disease
Dysfunction of the Sacroiliac Joint (SI Joint)
Extremely Tight Buttock Muscles (Piriformis Syndrome)
Herniated Discs in the Lower Back
Muscle Spasms
Spinal Stenosis in the Lower Back
Sciatica Treatment in Omaha from Our Chiropractor
In order to provide you with effective sciatica treatment in Omaha, our chiropractor will first perform an examination that may include x-rays of your spine. This is to determine the exact cause of your sciatic nerve irritation. Once the cause of your lower back and leg pain is known, a chiropractic treatment plan will be developed to help lower your symptoms, treat your injury and help you improve your overall health and wellness.
Common treatments for sciatic nerve pain include chiropractic adjustments and acupuncture. Chiropractic adjustments are designed to realign subtly misaligned vertebrae while maximizing their range of motion. This can help reduce inflammation around the spinal joint and increase localized circulation, which helps with sciatica that is caused by degenerative disc disease, SI joint dysfunction, muscle spasms, herniated discs and spinal stenosis.
Acupuncture is effective for controlling lower back pain. The needles are believed to help the body release endorphins, and they may stimulate circulation, which helps injured parts of the body better receive nutrients that can help it heal. When acupuncture is combined with chiropractic adjustments, the benefits are cumulative.
Call Our Chiropractor in Omaha Today!
To schedule an appointment for your sciatic nerve pain with our chiropractor in Omaha, call us at 402-334-1114. We serve the cities of Omaha, Elkhorn, Gretna and Millard. Our chiropractor is currently offering free chiropractic consultations for new patients.