Our Elkhorn and Millard Chiropractor Offers Non-Surgical Neck Pain Relief
Neck pain afflicts up to one-half of the industrialized world's population in any given year -- but the fact that you're in good company may not comfort you if you're suffering from this miserable, debilitating situation. The good news is that safe, non-surgical relief is at hand from our Elkhorn and Millard chiropractor at Corey Chiropractic and Acupuncture.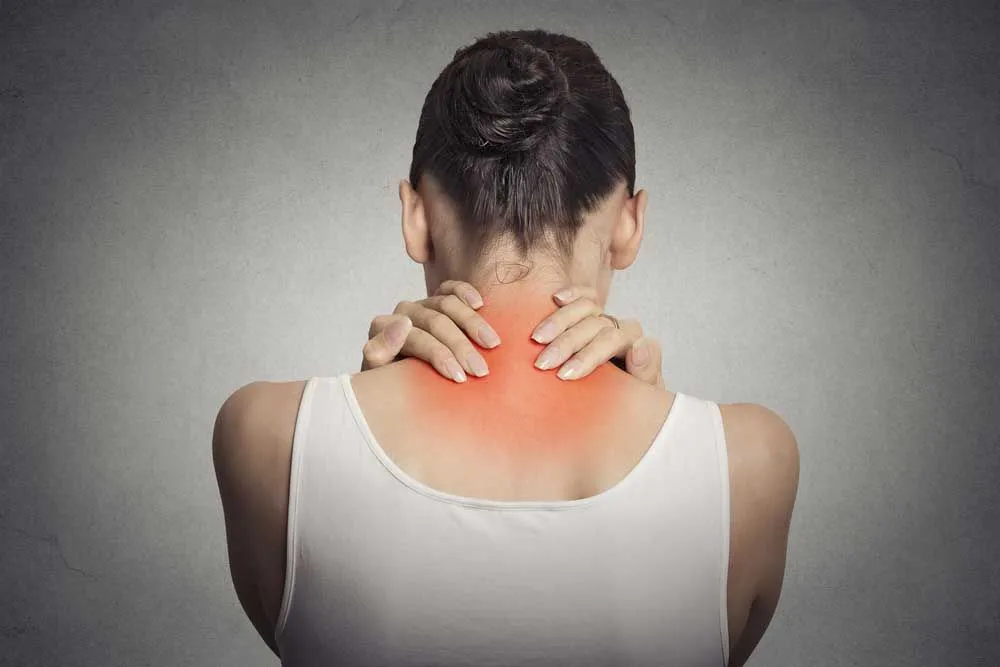 Types and Causes of Neck Pain
Neck pain can strike for a variety of reasons, some of which may be more immediately evident than others. One of the most obvious causes of acute neck pain is the injury syndrome known as whiplash, which typically occurs in auto accidents but also is associated with sports or workplace injuries. Any impact that "whips" your head forward and backward strongly enough can injure muscles, ligaments, and tendons in the neck, in addition to pushing the vertebrae out of position and allowing cervical discs to herniate onto sensitive nerve roots.
Other forms of neck pain take longer to make their presence felt. A repetitive motion or overuse injury, for instance, is a byproduct of constant overexertion of specific tissues of joints in the neck. These injuries, which produce chronic soft tissue pain and stiffness, may afflict athletes or workers who crane or twist their necks in unnatural positions on a regular basis. Poor head/neck posture can have a similar effect, as in mobile device users whose constant head drooping causes a painful condition known as "text neck."
Many cases of chronic neck pain stemming from degenerative cervical spinal issues. A flattened, bulging disc, for instance, can alter the space between vertebrae, possibly pinching nerve tissue and inflaming the vertebral joints. Other changes such as spinal stenosis or ever-worsening misalignments can also cause neck pain. To confuse things further, neck pain and shoulder pain can be interrelated. A whiplash injury, for instance, may produce shoulder pain, while muscle spasms or injuries to the shoulder may refer pain signals to the neck. It's important to pinpoint exactly which part of the body is responsible for your symptoms.
How Our Millard and Elkhorn Chiropractor Can Help
Our Millard and Elkhorn chiropractor, Dr. Corey, can conduct a detailed spinal evaluation while also evaluating your posture, symptoms and medical history to find the exact cause of your neck pain. This delicate part of the spinal column responds especially well to gentle, precise adjustment methods such as our specific prone technique. Normalizing your cervical vertebral alignment can improve joint function, relieve pain and stop the signaling abnormalities that refer pain to the shoulder. Acupuncture can also provide great relief by triggering the release of the body's own painkillers, endorphins.
Ready to explore safe, effective conservative treatment options that can help you achieve lasting neck pain relief without drugs or surgery? Start by taking advantage of your free consultation (for new patients) by calling Our Millard and Elkhorn chiropractor today at (402) 334-1114!