Corey Chiropractic and Acupuncture: Insurance Information
At Corey Chiropractic and Acupuncture, our Omaha chiropractor and the team is committed to providing you with the quality care you deserve in a welcoming, comfortable setting. Whether you've already scheduled your first appointment with us or are thinking about doing so in the near future, you may be wondering whether your insurance will cover some or all of your treatment with us.
One common misconception that many people have is that chiropractic care isn't covered by most insurance plans. This actually couldn't be further from the truth. These days, many insurance plans provide at least some basic coverage for chiropractic treatment, so you may pay little to nothing out-of-pocket for the holistic, drug-free, and non-invasive care that you need.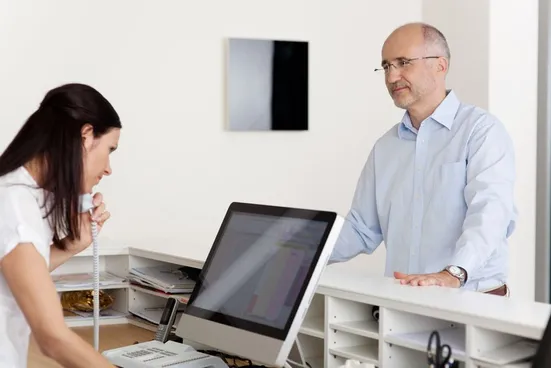 Insurance Information for New Patients
If you have a health insurance plan, we encourage you to check with your insurance company to see exactly what types of chiropractic benefits and coverage are included in your plan. At Corey Chiropractic and Acupuncture, we're happy to accept most insurance plans in our office; we want to make it as easy as possible for you to receive the care you need without having to worry about insurance barriers.
Some examples of some of the more common insurance plans we gladly accept in our office include:
• Aetna
• Blue Cross Blue Shield
• Cigna
• Coventry
If you're on Medicare or Medicaid, we also accept those. The same applies to workers compensation, United Health Care, and similar coverage.
If you don't see your provider on our approved list of insurance companies, this doesn't necessarily mean that we don't accept your insurance plan. We encourage you to give our office a call or e-mail us with your specific insurance information so we can check and let you know before you come in for your first appointment! In fact, we generally recommend that you call and confirm your insurance information with us at the time you make your appointment so as to avoid any confusion when you come in.
What if You're Uninsured?
If you don't have health insurance or if your current plan doesn't include any coverage for chiropractic care, our team is happy to accept a variety of payment options to make paying for your treatment as easy and stress-free as possible. We accept cash and all major credit cards. And if you need an extensive treatment and are unsure about your ability to pay off your balance in full, we encourage you to let us know so that we can try to work out a payment plan that will be more comfortable with your budget. Ultimately, we don't want any patients to go without the care they need due to financial concerns.
Questions? Contact Our Team Today!
If you have any remaining questions about your insurance coverage or our payment methods accepted, we encourage you to give us a call today. You can reach our knowledgeable team at Corey Chiropractic and Acupuncture by calling (402) 334-1114. If you haven't yet made your appointment, take advantage of our free consultation for new patients!