Elkhorn and Millard Acupuncture at Our Omaha Clinic
Acupuncture is a healing modality whose history stretches back thousands of years to the origins of Traditional Chinese Medicine. It involves the insertion of hair-fine needles just beneath the skin at strategic points first identified by ancient healers and still used to this day. This technique, which is known as needling, targets and influences specific areas of physical function to spur healing, relieve pain and other symptoms, and promote improved immune health and overall well-being -- and Corey Chiropractic and Acupuncture is proud to serve as your source for Elkhorn and Millard acupuncture.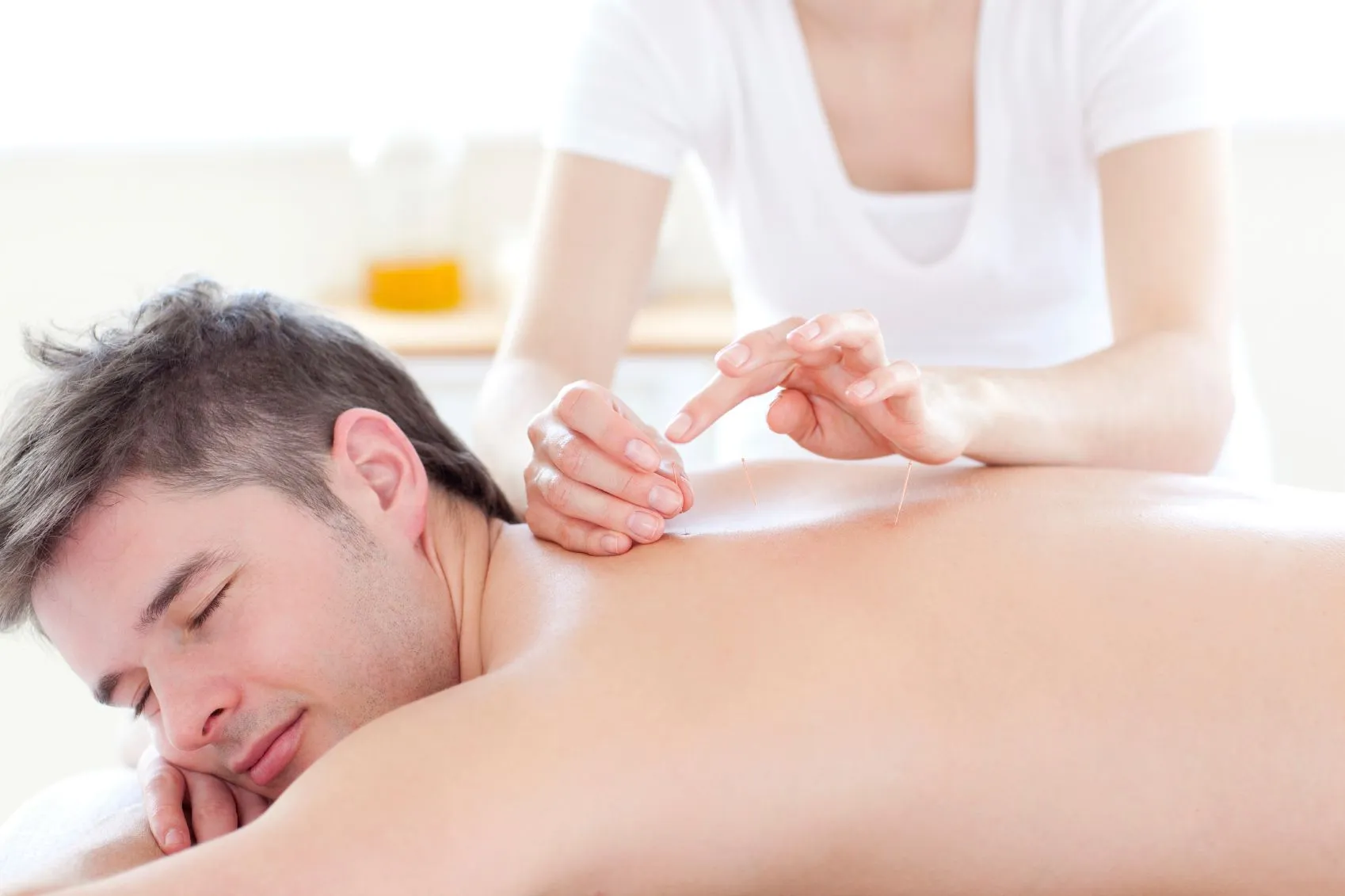 How Acupuncture Works
While there's no arguing with millennia of success as a treatment technique, the explanation of exactly how acupuncture works can vary between Eastern and Western philosophies. Traditional Chinese Medicine holds that illness and pain result when the body's chi, or life forces, becomes disrupted. Acupuncture points lie along natural chi pathways called meridians; manipulating specific points reroutes errant chi flow to restore health and comfort. Modern medicine has revealed some striking parallels to these ancient beliefs in the effects of needling on nerve pathways -- particularly the many neural clusters that seem to correspond to acupuncture points. The insertion of the needles at these points causes calcium reactions that trigger production of endorphins, your own natural painkillers, as well as an antihistamine and anti-inflammatory responses.
Conditions Treated by Our Millard and Elkhorn Acupuncture
The World Health Organization has officially identified 28 different conditions that can be successfully treated with acupuncture, and many other sources recommend it for well over 200. Our Millard and Elkhorn acupuncture services can treat such varied ailments and symptoms as:
Respiratory problems
Neck pain, back pain, and sciatica symptoms
Headache and migraine problems
Extremity pain
Jaw and facial pain
Digestive and bowel disorders
Urinary and reproductive diseases
Chronic pain conditions and syndromes
Pain relief for acute injuries
Benefits of Acupuncture at Our Omaha Clinic
Acupuncture offers many important benefits even in light of modern advances in medical technology and pharmacology. For instance, its ability to provide drug-free pain relief makes it indispensable for individuals who cannot or should not take strong painkilling medications. Even if you're not suffering from an illness or injury, acupuncture can help you sleep better and maintain a strong immune system, making it a great preventative wellness practice. Acupuncture at our Omaha clinic can prove even more beneficial as part of a comprehensive, personalized health, wellness or pain management program. By combining acupuncture's healing benefits with those of chiropractic treatment, Dr. Corey can give your nervous system (and therefore all your physical systems) the best possible circumstances for optimal function.
Call Corey Chiropractic and Acupuncture Today!
Acupuncture isn't always the recommended treatment for every patient or every disorder, but you might be amazed at how many ways it can improve your life. Call Corey Chiropractic and Acupuncture today to learn more! Contact (402) 334-1114 to schedule an appointment and find out whether acupuncture makes sense for you!